Follow one woman's rise to infamy. Leading APEP with her Four Horsemen and the mysterious Mr Six, they will stop at nothing until the world belongs to them.
---
About the Show
There's no such thing as true evil in this world. Evil is only defined by which side of the line one stands. Follow the tales of The Mistress, one of the most feared criminal masterminds the world has ever known, and ask yourself: Which side are you on? The Mistress Files is a fiction drama series releasing bi-monthly once a year. Brought to you by Dramatically Dapper, featuring the writing talents of Alexander Liddel.
Transcripts
Transcripts available here.
Click on each show for the transcript.
Cast and Crew
Crew
Creator
Alexander Liddel (they/them)
Twitter: @Alex_Liddel

Producer
Kathryn Stanley (she/her)
Twitter: @kstanley42

Writer
Alexander Liddel (they/them)
Twitter: @Alex_Liddel

Director
Kathryn Stanley (she/her)
Twitter: @kstanley42

Script Editors
Kathryn Stanley (she/her)
Jacob Birks (he/they)
Kayla Valderas (she/her)
Aaron Moos (he/him)

Audio Editor
Kathryn Stanley (she/her)

Sound Designer
Kathryn Stanley (she/her)

Reviewers
Alysia Fuentes (she/her)
Twitter: ArcaneRazil
Samuel-Alejandro D. Fuentes (he/him)
Twitter: @RhoDoom, @LaughablyE
Main Cast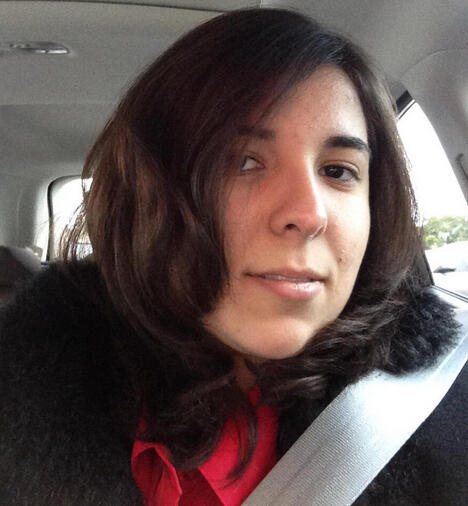 Kayla Valderas (she/her)
The Mistress/Vivian Morrow
(Season 1, All Episodes)

Kayla Valderas has worked for over 5 years with Laughably Dapper Entertainment to bring a variety of characters to life, as well as a year to do the same for The Mistress with Dramatically Dapper. She loves to try her hand at any genre and to take on the challenges that portraying each new character brings. Kayla strives to make each voice she provides unique and memorable.

Twitter: @VA_Valderas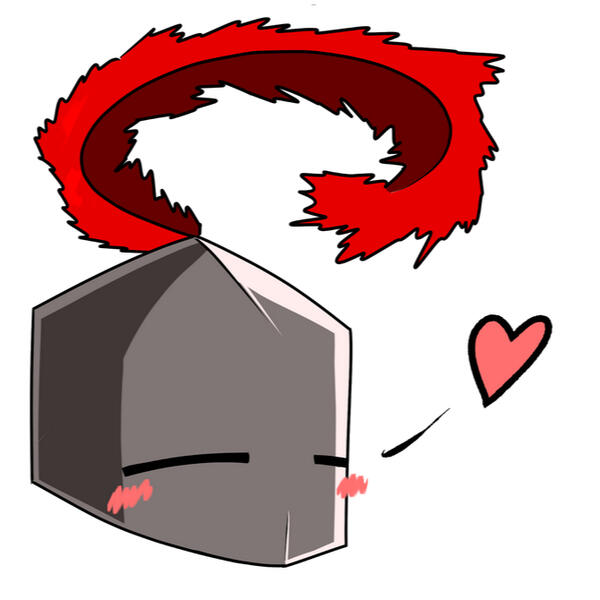 Jaret Ross (he/him)
War/Rodrigo Martinel
(Season 1, debuted Episode 2)

I'm a young VA with a heated passion for what I do. It's a dream of mine to become the best in what I do, no matter what it is. And now, I'd like to be the best voice actor.

Twitter: @roache_vr
Website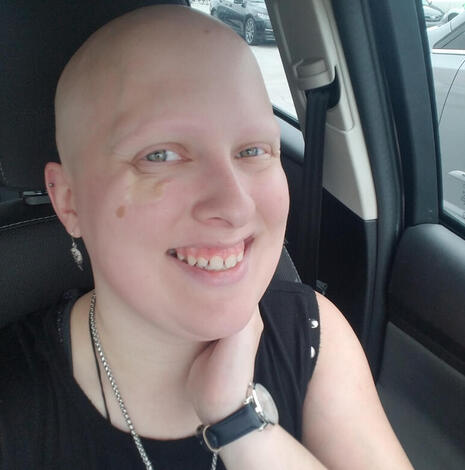 Kathryn Stanley (she/her)
Pestilence/Emilia Colins
(Season 1, debuted Episode 3)

Kathryn is a self-taught audio engineer with a passion for sound design. She enjoys growing her voice acting skills and has lent her voice to several audio dramas including The Dichotomy, Chain of Being, Brave New Frontier, and The Green Horizon. When not working, she enjoys writing, video games, and spending time with her family and friends.

Twitter: @kstanley42
Website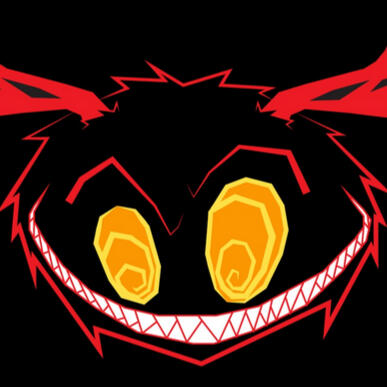 Aaron Moos (he/him)
Famine/Max Abendroth
(Season 1, debuted Episode 4)

Friend of superheroes and eldritch evils alike, Moosedup Productions is an enthusiastic voice actor with a wide range of voices suited for every genre under the sun. He enjoys working with his voice to find the perfect pitch and method of delivery to bring characters to life, no matter who they are.

Twitter: @ProducerMoose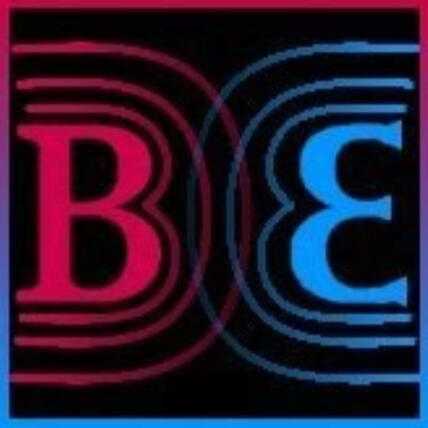 Kiona (She/Her/No true preference)
Death/Kai Nokomis
(Season 1, debuted Episode 5)

Though still fairly new to the field, Kiona is a very passionate voice actress and has worked on a variety of project types such as audio dramas, video game mods, and book readings. She performs a wide range of character types, accents, and ages. One of her weaknesses is the inability to keep from singing along to songs she hears wherever she is.

Twitter: @Echobashful
Instagram: @bashfulecho
Website
Marcus Westphal (he/him)
Prime Director
(Season 1)

Marcus is a voice actor working out of Milwaukee, WI. His primary work is currently commercial but he is striving toward a career in character work through animation, gaming, and audiobooks.

Twitter: @marcuswestphal1
Website
Jacob Birks (He/They)
Mr. Six (Season 1, debuted Episode 6)
Twitter: @JBirks_VA

Conner Goff (He/Him)
Agent Xavier Embar (Season 1)
Twitter: @ConnerGoffVA

Johnny Hess (He/Him)
Alabaster Kabal (Season 2)
Supporting Cast
Brandon Matté (He/Him)
Role: Kevin (Season 2)
Small town dude that likes playing pretend for people's entertainment with 6 years of stage acting experience.
Instagram: @pyschadelicred
Website

Cai Gwilym Pritchard (He/Him)
Role: Thomas (Season 2)
Cai Gwilym Pritchard is a Sound Designer, Voice Actor, and Writer who does all of those things on his Audio Drama. He enjoys sonic weirdness and would like to work on games and animations
Twitter: @mynameisnotcai
Website

Calum Parry / CalVO (He / Him)
Role: Background Nurse Voice (Season 1 Episode 4)
Calum is a versatile voice actor based in the UK. Offering a variety of English accents, character voices as well as narration for radio drama, audiobooks, animations and games. He's always on the lookout for the next exciting role.
Twitter: @Calmine
Favourite VA work so far

Choze (He/Him)
Role: Leon (Season 2)
Choze is a budding voice actor with passions for all things films, series, games, podcasts, and more. Capable of a wide range of tones and accents, he enjoys workshopping voices to best suit a character or narration.
Twitter: @Choze_VA
Website

Christian Musto (He / Him)
Role: Jameson (Season 2)
Christian has been an actor since he was 6 years old. He enjoys playing video games, dungeons and dragons and messing around on his guitar. He is excited to be a part of the Dramatically Dapper team.
Twitter: @ChristianGMusto
Instagram: @ChristianMusto_Official
Website

Datryk Kazurr (He/him)
Role: Bank Teller (Season 1 Episode 2)
All the way down in Argentina, Datryk is an aspiring video editor and hobby voice actor who got bored a bit too much. With a passion for video games, cats, and maybe explosions, he seeks to find out what his voice can do.
Twitter: @MrFosterKazurr
Website: https://www.youtube.com/channel/UCtiDikWthkC9VV2lm-EzLyg

Davi Decandia (He/They)
Role: Stella (Season 1 Episode 5)
Davi is a writer and self-proclaimed internet comedian! It's been a long time since they've actually focused on voice acting, but as of late they've slowly been coming back into the game. They also may or may not be a cat in a human suit.
Twitter: @hello_davi
Website

Grainne Noel (She/Her)
Role: APEP Henchperson (Season 1 Episode 6)
British voice actor known for her eLearning narrations, radio commercials, and her roles in PixelDip's Minecraft Pokémon Sword and Shield and The Elder Scrolls Renewal:Skywind.
Twitter: @GrainneNoel
Website

Jack Danger (He/Him)
Role: APEP Henchperson (Season 1 Episode 6)

Jackie "Rouge" Lovette (She/Her)
Role: Bank Customer (Season 1 Episode 2)
Texas born and currently residing in Missouri, she's very creative in the art side of things like digital and traditional. She's still new to voice acting but loves to learn and improve. She's also a very easy person to get along with and will help out a friend in need whenever they need her.
Twitter: @Rouge_Tek
Art commissions sheet

James Duncan (He/Him)
Role: Sheriff Bartley (Season 1 Episode 4, The Lost Episode)
James loves art in just about any way it comes, from drawing to writing, to acting.
Twitter: @thlipsis1
Other Projects

Josh Wells / Josh Wells Voices (He/Him)
Role: Young Zeke Cohen (Season 1 Episode 4)
Josh Wells is a guy from Connecticut, who's an improviser and voice actor who loves to entertain anyone who'll listen and/or watch. He also currently does all his own stunts.
Social Media: Twitter Handle: @joshwellsvoices
Website

JRKnight (He/Him)
Role: O.A.S.I.S. Agent 2 (Season 1, Episode 6)
Website

Kaya Angel / AC9123 (She/Her)
Role: very tired O.A.S.I.S. Intern (Season 1 Episode 6)
AC is your local hobbyist voice actor, audio/video editor, and music composer. Insert something that makes me sound cool. She probably needs something better to do with her life but she said she was "a random person who is doing random things for fun".
YouTube: AC9123

Keke Kitching / hitsosticky (Any Pronouns)
Role: Miss Bartley (Season 1 Episode 4)
Hey, I'm Keke. i'm an amateur voice actor and uprising rapper under the name hitsosticky and kiwifrooot, respectively. i'm super passionate about entertainment and music, and plan on focusing even more on voice acting once I find a steady footing in the music industry!
Twitter: @kiwifro0ot
Other Work

Landon Jordan (He/Him)
Role: Pilot (Season Finale Trailer)
Hello all, My name is Landon! You may know me as a self-taught writer (for Designation: Iron Maiden) or as various roles within Laughably Dapper! Creating is one of my passions in life and I absolutely love being a part of these groups, on either side of the figurative glass!
Twitter: @JLJCubed

Liam A. C.(He/Him)
Role: Mikael (Season 1 Episode 3)
I've been voice acting for about 10 years, going through many different projects in my time. I've had a lot of fun playing this character!
Twitter, Instagram, TikTok: @LacTheWatcher
Website

Matthew Fike (He/Him)
Role: Agent Williams (Season 1 Episodes 1, 5, 6)
Social Media: @FruitSnackMafia
Website

Milah Nor (She/Her/They)
Role: OASIS Agent (Season 1 Episode 3)
Milah is an inspiring actress who is working her way up into the voice acting world and live-action world currently finishing her theater major.
Instagram: @grill_taco

Nick Johnson / OriginalNick (He/Him)
Role: Australian Reporter (Season 1 Episode 5)
Nick is a podcaster, voice actor, and audio drama producer. He loves using his voice for anything he can. Bringing life to original stories is his favorite thing - anything original, hence the name OriginalNick.
Twitter: @IAmOriginalNick
Website

Patrick W. Wallace / Pox Jibberknife (He/Him)
Role: Scarab Agent 1 (Season 2)
Patrick is an actor from the Midwest looking to jump into the VO scene. He spends a lot of his time running D&D games for friends and also to practice his character voices. He enjoys LARP, tabletop games, and anime. When not doing any of these things he enjoys doing variety content on Twitch!
Twitter: @Poxjibberknife
Website

Quinzie (Any Pronouns)
Role: Kephri (Season 2)
quinzie has dabbled in many things, all of which fall under the creative category such as digital and traditional drawing, animating, and character designing and developing. Some things they do less commonly but still enjoy occasionally are writing, streaming, voice acting (of course, heh), and music producing. They are ecstatic to have gotten a role in this project, for they have been voice acting for many years and this has been the only project that seems as though the producers will follow through with their idea, considering the first season is out already.
Instagram: @ppquinzie
Website

Randolph Castellanos / Kyzer Aqueron (He/Him)
Roles: Market Stall Seller (Season 1 Episode 2), OASIS Agent 1 (Season 1 Episode 6)
Randolph Castellanos, age 27,is a voice actor who turned his passion into a profession. He has been performing as a voice actor/voice over artist for nearly a decade and with every role he receives, he does his best to breathe life into the character. To be able to achieve his goal of being a voice actor is a pride he carries with him into his work every day.
Twitter: @KyzerAqueron
Website

Tobyrho / Fabian Karg (He/Him)
Role: Malvesta (Season 3)
Toby/Fabi is an aspiring Voice Actor like many of these other skilled folks around here! With a love for acting, his aim is to simply do something voice-related that makes people happy! And if making silly voices and screaming by himself for half an hour to finally get a line read that he is satisfied with accomplishes that goal then so be it! He's looking forward to the development of Dramatically Dapper and their creations!
Twitter: @TobyrhoVA
Website

Sarah Lee
Role: Mayor Stinson (Season 2)
Website

Voice of Landis
Role: Bus Driver (Season 1, Episode 2)
Website

Walker Rott / Soape (He/Him)
Role: Callum (Season 2)
This is Walker's first voice acting gig, though hopefully, it is the first of many! He also enjoys anime, video games, and working out.
Instagram: @whrott36
Website

Winter Glider (He/Him)
Role: Henry (Season 2)
Winter Glider is an aspiring voice actor/director. Along with Henry in the Mistress Files, he is Desmond Sycamore in Ms. Camelia and the Edenstone's Golem and a co-director for Willowheart Studio's Snow White with the Red Hair. When he isn't voice acting, Winter is playing games with friends and having a good time.
Youtube: Winter Glider
Website
Press Kit
Press kit coming soon!